Transformation Manager (m/f/o) - Lean Management & Agile
Stuttgart
Work experience
IT
Project Management, Product Management
Fulltime
Published: 19.09.2022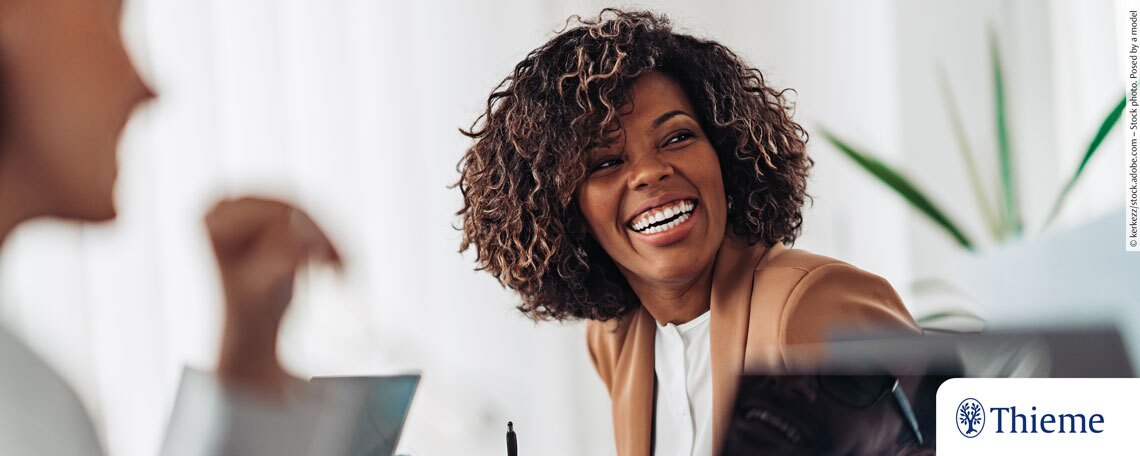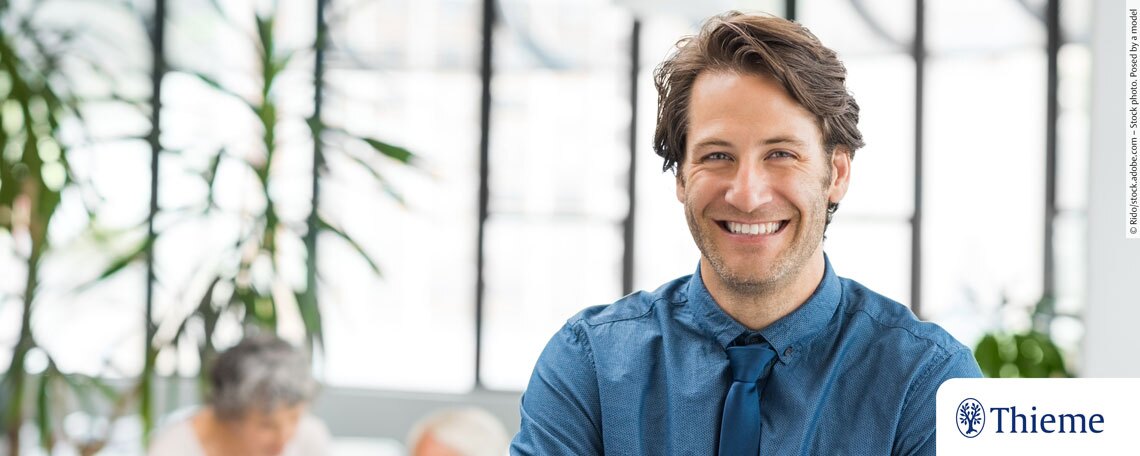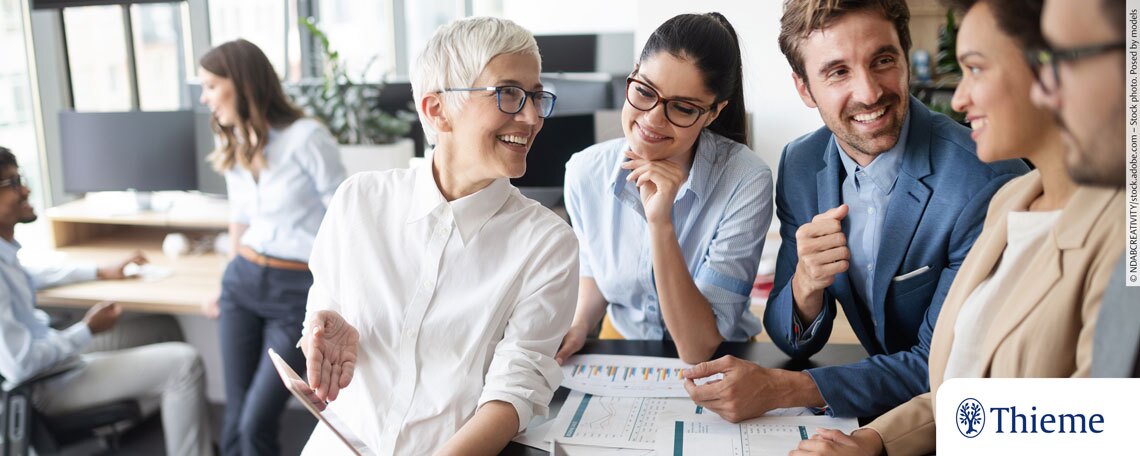 Job ID:Â 567
Thieme is a leading supplier of information and services contributing to the improvement of healthcare and health. Employing more than 1,000 staff, the family-owned company develops products and services in digital and other media for the medical and chemistry sectors. Operating internationally with offices in 11 cities worldwide, the Thieme Group works closely with a strong network of experts and partners. The products and services are based on the high-quality content of Thieme's 200 journals and 4,400 books. With solutions for professionals, Thieme supports relevant information processes in research, education, and patient care. Medical students, physicians, nurses, allied health specialists, hospitals, health insurance companies and others interested in health and healthcare are at the focus of Thieme´s activities. The mission of the Thieme Group is to provide these markets with precisely the information, services, and products they need in their specific work situation and career.

For the next possible date, we are seeking an enthusiastic and motivated Agile Transformation Expert to join our global team working in our Science Journal Publishing team.

You want to drive digital transformation in an established market-leading provider of information and services that contribute to improving health and healthcare? Then no need to read further - please contact us, apply, and join the transformation activities in our Science Publishing and our cross-functional process teams.

This is a great opportunity for a dedicated individual to be part of a strategically relevant team and contribute to the development of best-in-class and scalable workflows in a rapidly evolving publishing landscape.
Responsibilities
Process Improvement - You have the chance to drive end-to-end transformations with Lean / Agile techniques as a cornerstone.
Continuous development - You are passionate about performing process maturity assessments and identify areas of improvement using lean / agile methodologies.
Process Management - You are convinced a holistic process approach is crucial for business performance: Defining processes by keeping the customer in mind, ensuring competitive and value-adding service standards gives you joy.
Support Change Process - You want to drive digital transformation: Propose, design, and facilitate implementation of improvement areas and transformation program governance to support management during the change process.
Coaching - You want to play an active role onto the full transformation spectrum: coach teams in all roles and functions, from leadership to teams.
Documentation - You love to be structured and like to document processes and workflows.
Project Management - Your experience enables you to quickly identify and drive improvements: Project management against set timelines and deliverables with a hands-on approach.
Collaboration - You are responsible for close, coordinated collaboration with Science Journal Publishing teams located in Stuttgart, London, New York, Rio de Janeiro und São Paulo, New Delhi, and Beijing as well as with colleagues in Production, Marketing, Institutional Sales etc.
Qualifications
Educated to degree level or equivalent experience
Project management, process improvement and change management experience
Preferred green belt Lean, Six Sigma and/ or Agile scrum (product owner) certified
Working experience in an international business or environment
Proficient in using multiple systems
Fluent in English, both written and oral
Strong organizational, analytical, and conceptual skills, combined with attention to detail and a hands-on attitude
Reliable and results-oriented working style, from plan to detailed implementation
Strong competency in pro-active problem solving, planning and decision making based on calculated methods
Excellent interpersonal communication skills for handling projects with cross-departmental scope requiring the ability to explain complex issues concisely
Team player with ability to work cooperatively with colleagues at all levels
International and cultural sensitivity
Good consultancy and facilitation skills – meaning enthusiasm, persuasiveness, coaching, moderation, listening, clear and to-the-point communication
Process analysis, mapping, and design
Ability to quickly understand different workflows, systems, their dependencies, and interaction
Flexibility to respond to non-routine circumstances
Desirable
German language skills would be a bonus
Fluency in an additional language
Knowledge of academic (STM) publishing in general and Open Access publishing in particular
Our offer
We provide an open working environment We value winning ideas and a proactive attitude
Our Thieme Academy provides individual training opportunities
You will work in a reputable and employee-friendly family business that encourages open communication
The job can be home or office based (depending on candidate location)
Carina Hodruß
Talent Acquisition Manager