Senior Director (m/f/o) Strategic Operations - Science Publishing
Thieme Group
Mobile Working from Germany or UK
Manager First Level
Project Management, Product Management
Fulltime
Published: 23.12.2022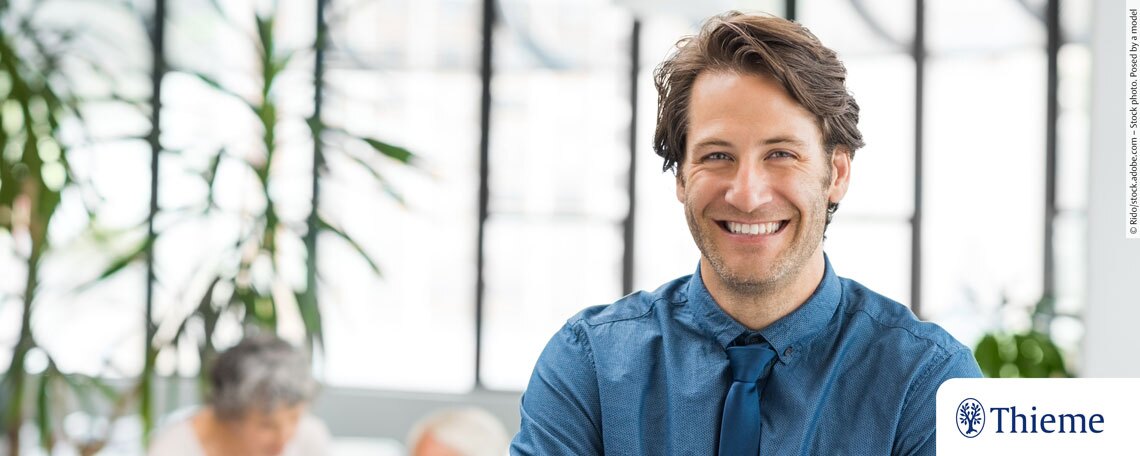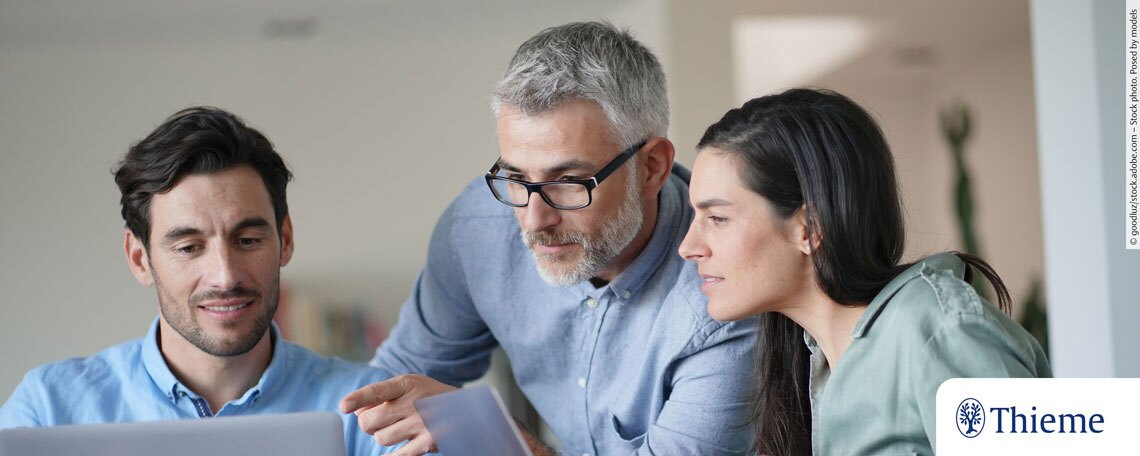 Job ID:Â 633
Thieme is a leading supplier of information and services contributing to the improvement of healthcare and health. Employing more than 1,000 staff, the family-owned company develops products and services in digital and other media for the medical and chemistry sectors. Operating internationally with offices in 11 cities worldwide, the Thieme Group works closely with a strong network of experts and partners. The products and services are based on the high-quality content of Thieme's 200 journals and 4,400 books. With solutions for professionals, Thieme supports relevant information processes in research, education, and patient care. Medical students, physicians, nurses, allied health specialists, hospitals, health insurance companies and others interested in health and healthcare are at the focus of Thieme´s activities. The mission of the Thieme Group is to provide these markets with precisely the information, services, and products they need in their specific work situation and career.

We are seeking an enthusiastic and motivated Senior Director for Science Publishing Operations to join the global Thieme science business unit.

You are eager to shape our strategic operations capabilities and develop a framework for operational excellence across the end-to-end article publishing value stream? You want to play an active role facilitating our 'Commit to Open Access' strategy, shaping the journal publishing journey with enthusiastic colleagues? You have an innovative mindset and describe yourself as a problem solver with agile delivery experience? Then no need to read further - please contact us, apply, and join the transformation activities in our Thieme Science Publishing leadership team.
 
This is a great opportunity for a dedicated individual to be part of a strategically relevant team and contribute to the development of best-in-class and scalable workflows in a rapidly evolving scientific publishing landscape. 

We are looking for you to join our Strategic Operations Publishing division with a start date of April 1st , 2023.
Responsibilities
Team lead - hire, manage and coach the Strategic Operations, Science Publishing team and create a performance-focused culture with continuous improvement mindset that facilitates change.
Shape and facilitate execution of the Thieme Science business unit strategy - (gradually convert to a profitable OA business by significantly growing open access articles). You Leverage expertise to identify, support, and/or drive initiatives and workstreams, from development to implementation, to optimize business performance. Act as thought partner within the Thieme Science business unit.
Process oriented - lead productivity, efficiency optimization activities by ensuring policies and processes are defined, implemented, and maintained to establish an operational excellence approach across the end-to-end article publishing value-stream.
Continuous Improvement - drive continuous improvement and lead change/transition management efforts across functions and workstreams. Develop and deploy methods for ongoing measurement of effectiveness and impact.
Data-Driven mindset - implement and maintain framework to evaluate and establish performance metrics across the science business. In addition, proactively collate and analyze information/data to support strategic business decisions (facilitate article and open access revenue growth).
Provide framework for a sustainable and scalable science article business - maximize the productivity of the product teams (publishing, sales) within Thieme by deploying and maintaining frameworks and policies. Ensure teams are aware of the service and commercial (OA) options defined as well as the governance process.
Customer centricity - measure effectiveness and innovates – solicits feedback from customers and stakeholders.
Collaboration - establish recurring alignment and meeting structure with cross-functional teams to connect expertise and alignment of effort to achieve defined overarching business goals and define product and service standards.
Global Stakeholders - close, coordinated collaboration with Science Journal Publishing teams located in Stuttgart, London, New York, Rio de Janeiro and São Paulo, New Delhi, and Beijing as well as with colleagues in Production, Marketing, Institutional Sales etc.
Qualifications
A minimum of 5 years proven operational leadership experience (project management, process improvement and change management experience)
Educated to degree level or equivalent experience
Fluent in English (both written and oral)
Strong organizational and conceptual skills, combined with attention to detail and a hands-on attitude
Innovative and action-oriented mindset with strong execution capabilities and ability to succeed
Change agent: demonstrated ability to improve processes or procedures to increase efficiency and/or profitability
Ability to comprehend business needs, synthesize technical and specialized knowledge and translate them into a cohesive strategy with focus on scaling up quickly
Ability to quickly understand different business models, workflows, systems, their dependencies and interaction paired with confidence to challenge the status-quo
Proven track record for the ability to drive for results, build effective teams, advance problem solving, manage conflict and balance ambiguity
Tolerance for ambiguity, strong prioritization skills and the ability to work cooperatively with a large variety of personalities at all levels of business
International and cultural sensitivity as well as working experience in an international business or environment
Ability to develop direct reports and team members in a way that prepares them for future career growth
Flexibility to travel when needed
Desirable
German language skills would be a bonus
Fluency in an additional language
Knowledge of academic (STM) publishing in general and Open Access publishing in particular
Our offer
We provide a collaborative and empowering work environment
We value winning ideas and a proactive attitude
Our Thieme Academy provides individual training opportunities
You will work in a reputable and employee-friendly family business that encourages open communication
We expect a hybrid work setup upon return to our offices; we are open to other arrangements as well
Carina Hodruß
Talent Acquisition Manager