Executive Editor (m/f/o)
Mobile Working from Germany or UK
Work experience
Project Management, Product Management
Fulltime
Published: 2023-10-25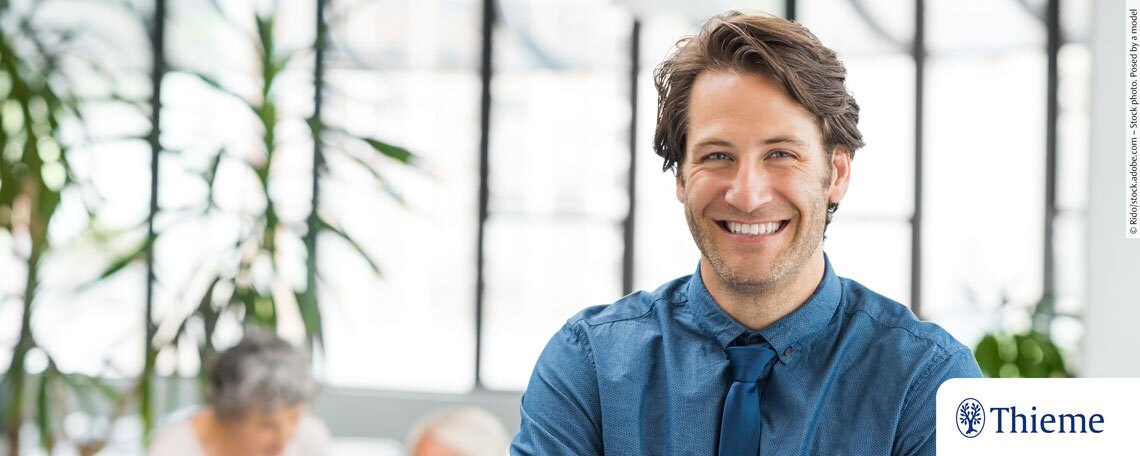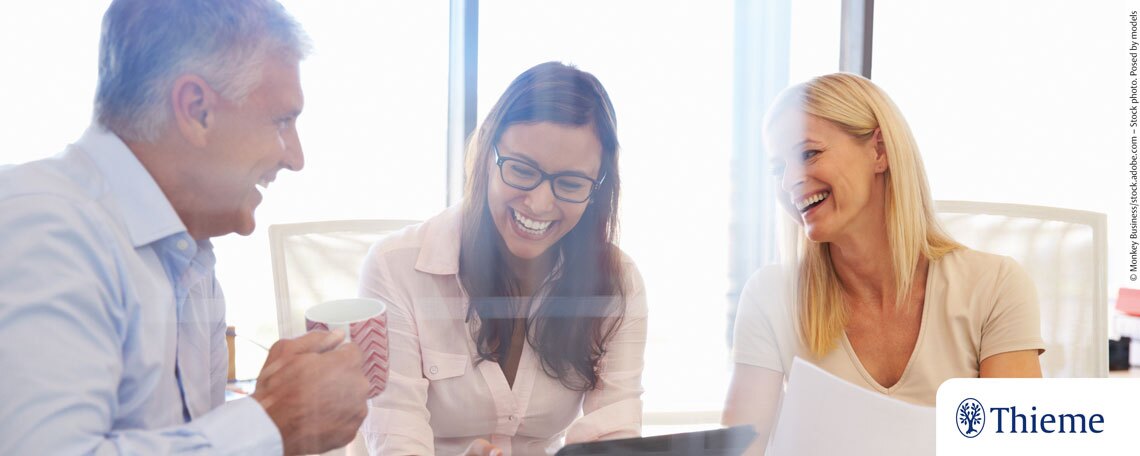 Job ID:Â 1027
Thieme  is a leading supplier of information and services contributing to the improvement of healthcare and health. Employing more than 1,000 staff, the family-owned company develops products and services in digital and other media for the medical and chemistry sectors. Operating internationally with offices in 11 cities worldwide, the Thieme Group works closely with a strong network of experts and partners. The products and services are based on the high-quality content of Thieme's 200 journals and 4,400 books. With solutions for professionals, Thieme supports relevant information processes in research, education, and patient care. Medical students, physicians, nurses, allied health specialists, hospitals, health insurance companies and others interested in health and healthcare are at the focus of Thieme¿s activities. The mission of the Thieme Group is to provide these markets with precisely the information, services, and products they need in their specific work situation and career.
Department:
Thieme Chemistry 
Start:
 for the next possible date
Contract:
unlimited 
Working hours:
 full time
Responsibilities
Responsive and Timely – Ensuring the rapid and timely publication of the chemistry journals' content with the highest possible quality and speed in peer review and production.
Quality checks – Monitoring quality of peer review and quantity of submissions received.
Portfolio development – Supporting the journal development plans for a portfolio of chemistry journals with a strong focus on developing the open access business. Developing and implementing the vision and business strategy for the existing journal business, with the aim of increasing the quality of submissions and improving impact factors. Possessing desirable skills to acquire and launch new journals.
Publishing Policies – Ensuring cross-departmental accuracy and timeliness of publishing ethics, open access, research reproducibility and data transparency policies.
Competitor intelligence – Understanding and monitoring the competitive landscape in STM publishing especially the chemical sciences, including evaluation of acquisition and partnership opportunities with societies.
Market research – Analyzing the publishing STM market and identifying areas for growth.
Networking & Trusted partner – Developing and expanding a network in our target groups by engaging with researchers, societies and Key Opinion Leaders.
Collaboration – Close, coordinated collaboration with the Journals Acquisitions Team, Thieme Medical Journals Team and other teams based in Stuttgart, India, China, USA, and Brazil as well as with colleagues in Production, Marketing, Institutional Sales, etc.
Financial skills – P&L overview for journals in the portfolio ensuring targets are met.
Qualifications
Ideally a postgraduate degree in the chemical sciences or an STM background
Proven experience managing an international portfolio of scientific journals, including networking with societies and other players in the chemical science community (3 years+)
Proven track record creating, implementing, and improving journal development plans and journal level business strategies
Broad knowledge and awareness of research and funding trends in chemical sciences and STM journals publishing
Understanding of Open Access publishing and journal development as well as knowledge of Open Science
Very good knowledge of all aspects of publishing ethics, editorial policy, procedures, and practice
Strategic thinking and analytical skills, entrepreneurial mindset
Outstanding communication skills with stakeholders at all levels
Fluent communication skills in English written and spoken, knowledge of German language would be a bonus
Strongly collaborative team worker, comfortable with co-ownership of shared goals and with a high level of personal accountability
Able to undertake national and international travel for conference attendance, site visits and meetings
Our offer
We provide an open working environment
We value winning ideas and a proactive attitude
Our Thieme Academy provides individual training opportunities
You will work in a reputable and employee-friendly family business that encourages open communication
The job can be home or office based (depending on candidate location)
Carina HodruĂź
Talent Acquisition Manager