Editorial Trainee (m/w/d) International Journals
Mobiles Arbeiten in Deutschland
Stuttgart
Trainee
Project Management, Product Management
Fulltime
Published: 10.03.2023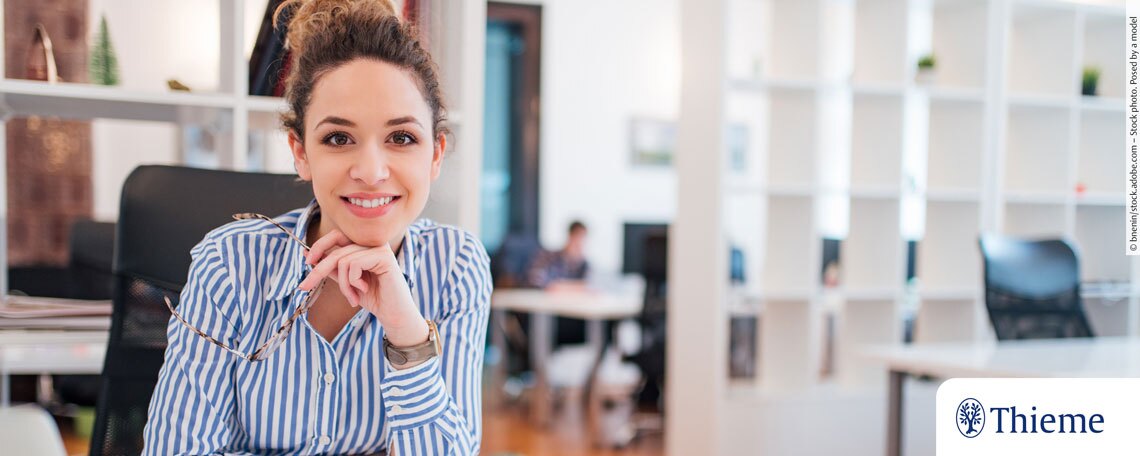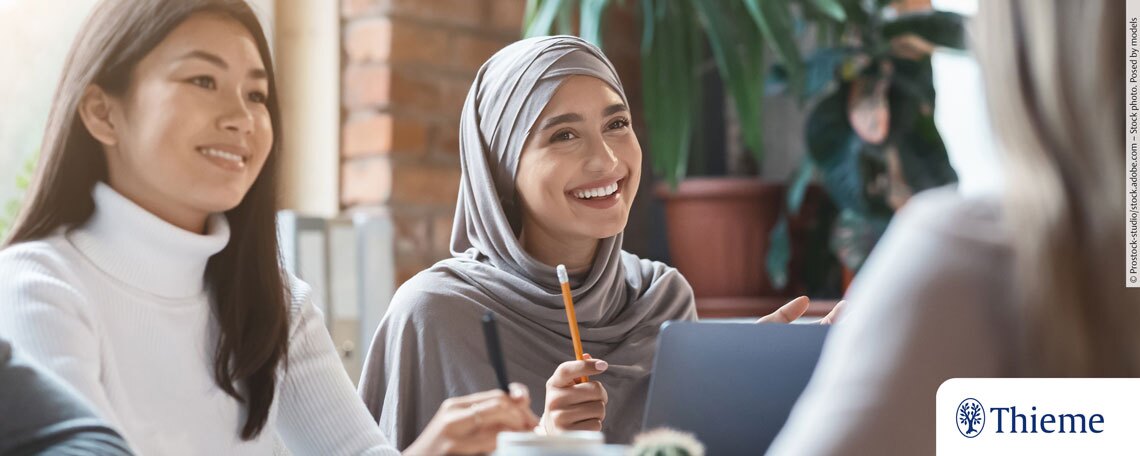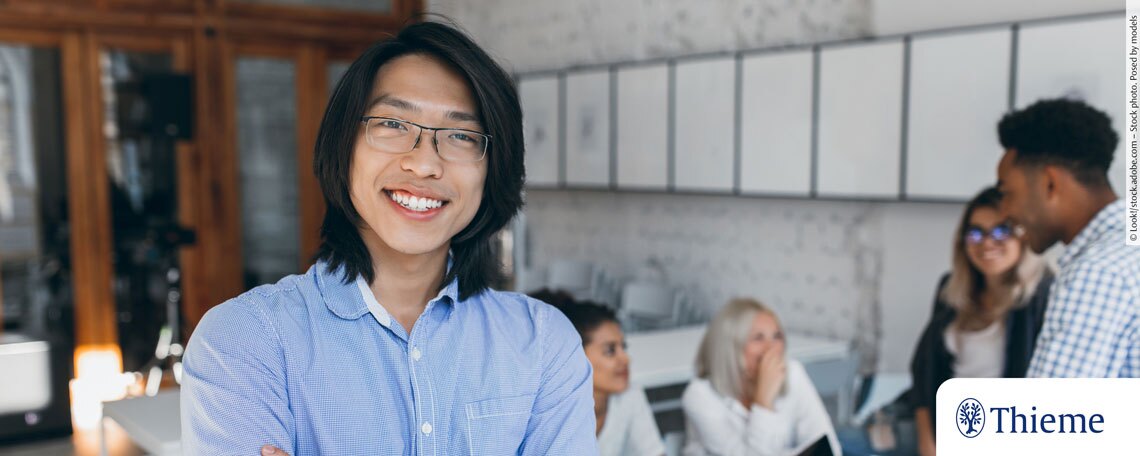 Job ID: 739
Learn the basics and core processes of publishing with us and make your own contribution for a better medicine and healthier life.

Thieme  is a leading supplier of information and services contributing to the improvement of healthcare and health. Employing more than 1,000 staff, the family-owned company develops products and services in digital and other media for the medical and chemistry sectors. Operating internationally with offices in 11 cities worldwide, the Thieme Group works closely with a strong network of experts and partners. The products and services are based on the high-quality content of Thieme's 200 journals and 4,400 books. With solutions for professionals, Thieme supports relevant information processes in research, education, and patient care. Medical students, physicians, nurses, allied health specialists, hospitals, health insurance companies and others interested in health and healthcare are at the focus of Thiemes activities. The mission of the Thieme Group is to provide these markets with precisely the information, services, and products they need in their specific work situation and career.

Area: Science
Start: As soon as possible
Duration: 18 months
Working hours: Full-time
Responsibilities
Support of the Executive Editor in the administrative and operational management of an international journal portfolio to support overarching strategy and development plans

Administrative support includes setting up regular meetings, drafting minutes and circulating notes
Preparation of the first drafts of annual and other periodic reports 
Finances - Work with Accounts Payable team to ensure routine and non-routine payments and invoices are mailed according to schedule

Responsibilities

Resolve journal specific queries independently
Take ownership of focused projects following an appropriate training period in collaboration and coordination with colleagues from different areas of the publishing house
Monitor progress, chase overdue reports and updates

Assist the Executive Editor by liaising with international editors, authors, scientific societies, and colleagues from different departments, while working to maintain good relationships with all journal stakeholders and target groups
Assist the Executive Editor in the planning and management of strategic journal development plans, while contributing to the development and launch of innovative products and new journals, where applicable
Qualifications
Successfully completed studies, preferably in medicine or biology
You possess excellent organizational skills with an eye for details
Good time and deadline management required with an ability to take initiative and prioritize work
You are a team player with strong interpersonal skills and a willingness to learn
You have a penchant for knowledge transfer, especially in medicine, and enjoy goal-oriented work
Flexibility and ability to work in a multi-cultural environment across time zones, willingness to travel
Proficient in MS Office and willingness to learn new systems and applications
Confidence in the German and English language, ideally bilingual
Our offer
Become part of a family-run, internationally active company.
We live New Work: Together with your colleagues, create a trusting, successful collaboration in a digital working world. Together, let's develop the space and framework for forward-looking innovations as well as the personal development and contribution of each and every individual.
Experience a corporate culture that thrives on mutual support, appreciative cooperation and an open communication culture.
We¬īre working remote: Decide for yourself where you work within Germany. We equip your workplace with state-of-the-art hardware.
Actively shape your career. We support you in your individual, strength-oriented development within the Thieme Group. 
Take advantage of the opportunity for individual further training within the framework of the Thieme ACADEMY. 
Through our writing workshops and Volo curricula, you will complete individual training according to high standards for a successful career in the publishing world.
Actively participate in high-profile projects in cross-functional collaboration.
With 38 hours per week and a flexitime account, you are in control of your work-life balance. 
Secure a company pension plan and capital-forming benefits and receive our monthly mobility allowance from day one. 
Look forward to our health and sports offers, which we put together for you together with professional providers, and benefit from discounted offers in the areas of media and culture.
Melissa Martens
Junior Talent Acquisition Manager