Customer Service Associate (m/f/o) International Trade
Mobiles Arbeiten in Deutschland
Stuttgart
Work experience
Customer service, hotline
Marketing / Communication / Editing
Fulltime
Published: 24.06.2022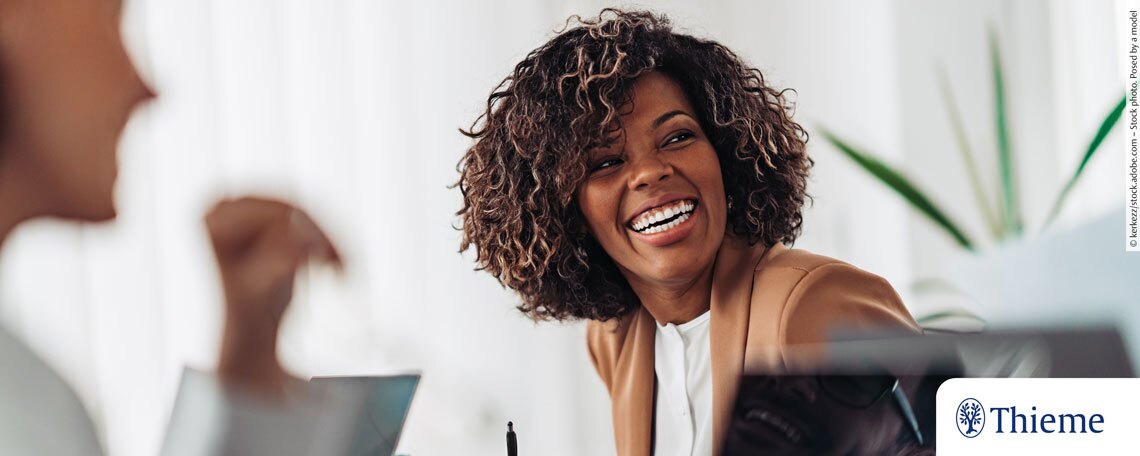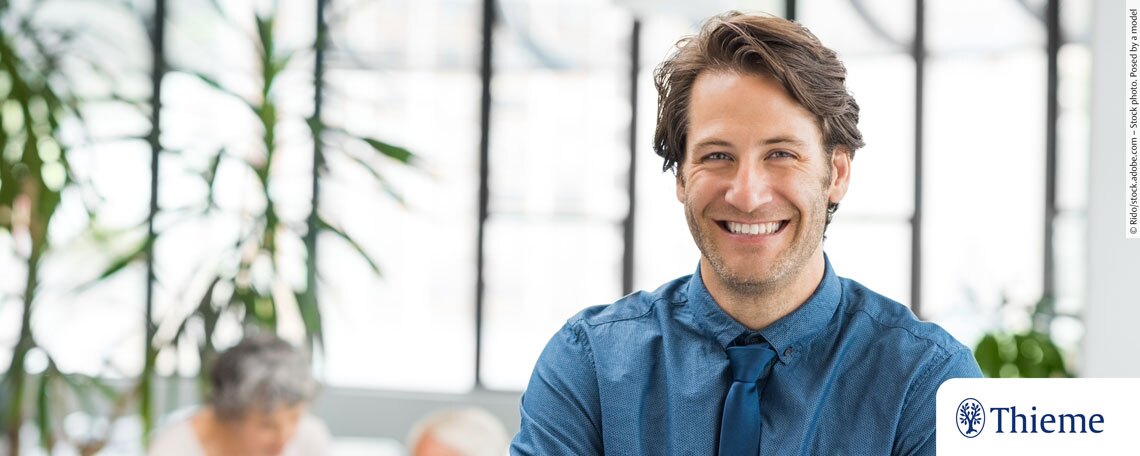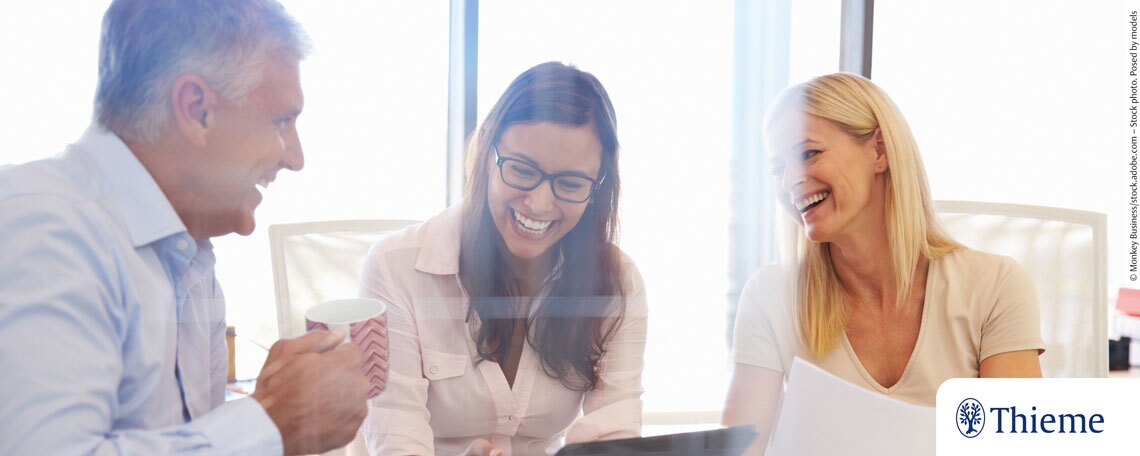 Job ID:Â 494
Thieme is a leading supplier of information and services contributing to the improvement of healthcare and health. Employing more than 1,000 staff, the family-owned company develops products and services in digital and other media for the medical and chemistry sectors. Operating internationally with offices in 11 cities worldwide, the Thieme Group works closely with a strong network of experts and partners. The products and services are based on the high-quality content of Thieme's 200 journals and 4,400 books. With solutions for professionals, Thieme supports relevant information processes in research, education, and patient care. Medical students, physicians, nurses, allied health specialists, hospitals, health insurance companies and others interested in health and healthcare are at the focus of Thieme´s activities. The mission of the Thieme Group is to provide these markets with precisely the information, services, and products they need in their specific work situation and career.

Our Trade Sales International department is looking for a full time position, limited for two years, starting 1st of August, 2022.
Responsibilities
Communication - Deal and liaise with our customers like trade partners, companies, international institutes, and reselling authors.
Networking - Communicate with our Representatives & exclusive distributors around the world, who are promoting our products in their various territories.
Responsibility - Set up and maintain all international trade accounts as well as handle all trade orders (print + eBook), claims, enquiries, special agreements, discounts, promotions, etc. as well as liaise with abo services to ensure correct maintenance of the digital platforms set up, including pricing.
Processing - Process the individual subscriptions for the digital platforms (MedOne, TTA, Aesthetic Digest, etc.).
Demand management - Offer First Level Support to international subscribers and resellers, authorize the return requests and follow up on leads from promotions, congresses and agent referrals
Interface - Work with Marketing to complete adoption requests as well as author requests and liaise with Finance to ensure prompt payment and minimize the risk of unpaid accounts from international customers.
Logistics - Manage the commission statements for the international agents and representatives and deal with issues regarding shipping methods and costs, especially Brexit related shipping issues.
Representation - Attend congresses and book fairs where necessary.
Qualifications
Experience both in selling digital products and working in an international environment
Knowledge of Microsoft Office is essential
Knowledge of SAP & Klopotek is desirable (although training will be available)
Excellent German and English skills, both written and spoken
Proven communication skills in person, over the phone, via email, and across teams
Able to multitask, prioritize and manage time efficiently
Goal-oriented, organized team player as well as self-motivated and self-directed
Attention to detail to ensure accuracy of order processing
Our offer
We provide an open working environment
We value winning ideas and a proactive attitude
Our Thieme Academy provides individual training opportunities
You will work in a reputable and employee-friendly family business that encourages open communication
The job can be home or office based (depending on candidate location)
Carina Hodruß
Talent Acquisition Manager